My Journey to Charis Homes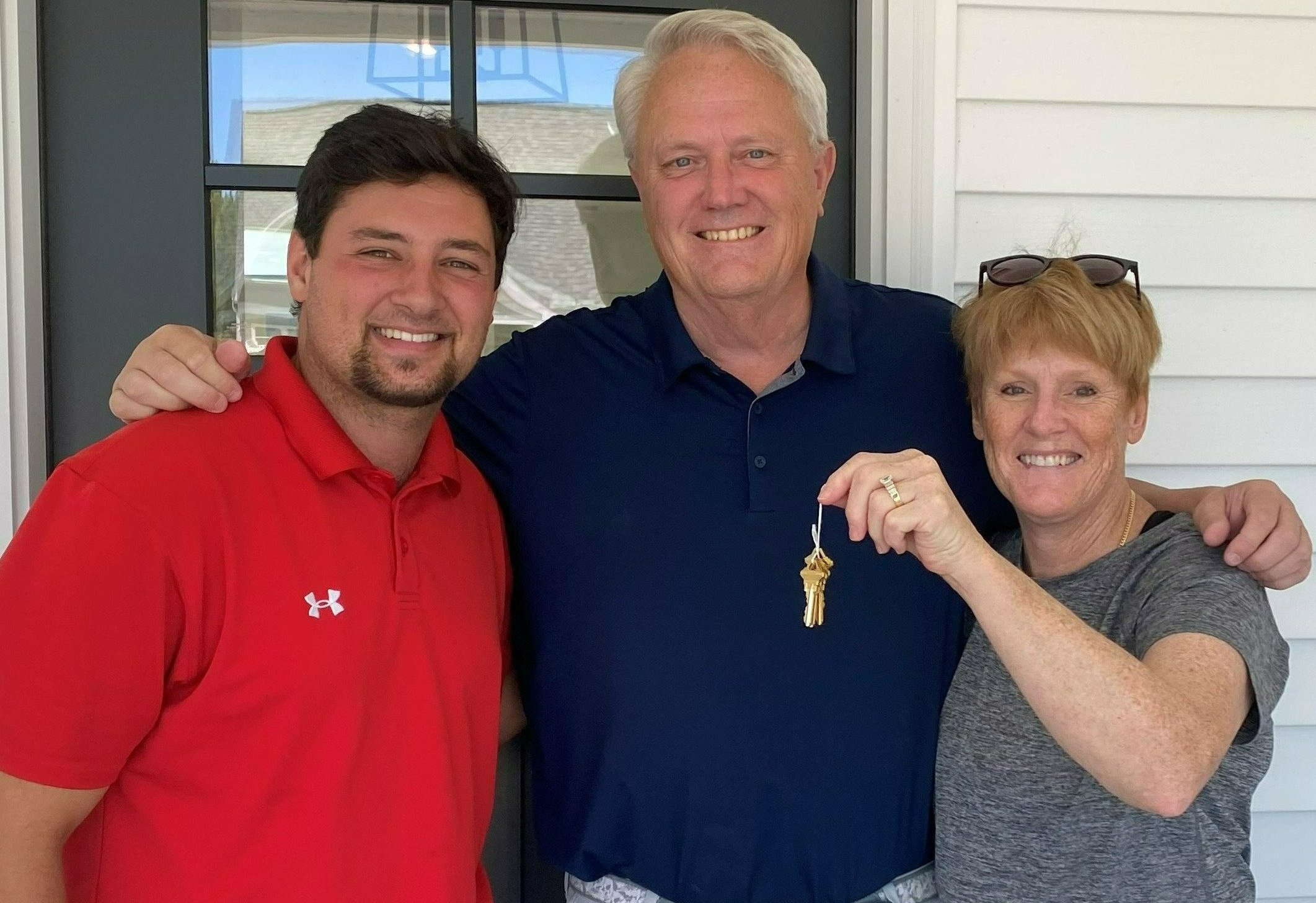 ProBuilder Blog Entry from Charis Homes
Written By: Cody Miller
My Journey to Charis Homes
Growing up, everyone in my family had their hand in some part of the construction world, namely my dad (a plumber) and uncle (owner of a large decking company). I knew early on I would follow in their footsteps; I just didn't know what or where that might be.
After high school, I studied construction management at Kent State University and was lucky enough to get an internship with Pulte Homes. I worked as an assistant field manager and secured a full-time job with the company while still completing my Bachelor's degree. That company gave me a great knowledge base to start my career, and Charis Homes is where I was able to take it to the next level.
Through mutual connections, I learned about Charis Homes and how they put energy efficiency at the forefront of their company's mission. After touring one of their current builds and meeting the team, I knew it was where I wanted to go.
Once I officially joined the Charis Homes team, it took me awhile to get a firm grasp on all the different products and processes. In particular, the company uses Insulated Concrete Forms (ICFs), an alternative below- and above-grade structural system—and one that presented the biggest difference about what to expect and how to prepare for the next trades coming in.
With ICFs you have two and half inches of EPS foam on either side of your poured concrete wall, giving you the tightest, strongest, and most insulated house you can purchase on the market today.
When prepping my framers to follow ICFs, there were a couple different things to keep in mind, namely building window bucks within the ICF walls and making sure there isn't a thermal break on the outside.
The window bucks needed to properly and reliably secure the window units while preserving the continuous insulation we place on the outside of the wall; specifically, we set 2-by material flush with the inside of the wall but stop it at the edge of the ICF wall so the EPS foam panels attach flush against the buck, as they would in a wood-framed wall.
With the advanced energy efficiency knowledge that I have gained at Charis Homes thus far, I can only expect to further that knowledge and continue to implement newer and even better practices as the building world changes. I'm excited about what is to come!